OK folks... at long last and much begging on my part with the Tyga Factory, we finally have a Keyless tank cap for the RC (and Duke) 390's! I expect this will mostly just appeal to racers, but it'll work on the street as well.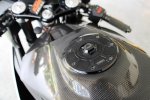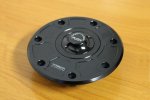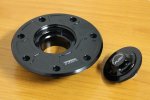 You can find it here:
Formula390 - Parts
Cost is ~$56 and I have 6 in stock now. Wait... scratch that... 5. Ones going on the test bike here. This thing is just too damn sweet to not have one of my own!